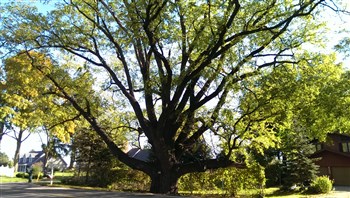 "Honoring the Past; Building the Future" is the motto for my community of Auburn Hills, Michigan, a suburb of Detroit. Besides being the home of Chrysler, Oakland University and the Palace of Auburn HIlls, this is a city of trees, with a very progressive "Woodlands Ordinance" that recognizes trees to be "of paramount public importance."
Now a leadership moment of truth is playing out as a spectacular 300-year-old Black Walnut-- a tree that is older than the United States -- is in danger of being cut down to accommodate traffic. Getting actively engaged to make sure the people's voices are heard before government makes an irreversible mistake, is a great way to build leaership muscles.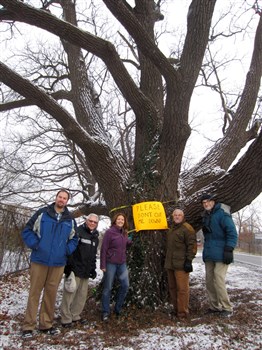 I'm trying to flex mine on behalf of our town's oldest (and wisest!) resident. Here's the story as seen through the insightful eyes of Detroit News columnist Neal Rubin.