Podcast Episodes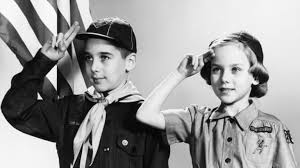 Girl Scouts or Boy Scouts? Long-time Rivalry Heats Up
Mon 1/14, 2019
The recent decision by Boy Scouts of America to start recruiting girls to join their troops has opened up a new chapter in their long-time rivalry with the Girl Scouts. Is the Boy Scouts organization, which is facing possibe bankruptcy, attempting a hostile take-over of their "girls-only" counterpart? Have the Girl Scouts, increasingly focused on building leadership skills in girls, gotten too progressive for conservative families? And, are girl-only or boy-only youth organizations reinforcing gender limitations?

POWERING UP! Co-hosts Anne and Monica tackle all of those thorny topics and more with Denise Dalrymple, CEO of the Girl Scouts of SE Michigan and Dan Root, long-time Boy Scout Troop leader.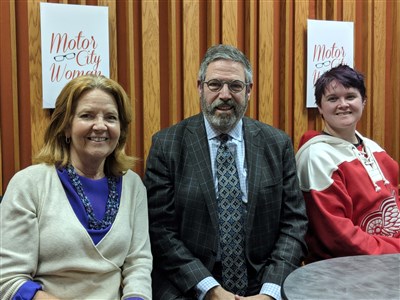 Death, Memorable Goodbyes and THE TALK
Tue 1/8, 2019
It's the conversation no one wants to have, but everyone should. THE TALK about how you want to be remembered at the time of your death. And even more difficult, having those conversations with the most important people in your life. Our guest this week is an expert in helping people have those uncomfortable conversations and live through the toughest goodbyes. David Techner of the Ira Kauffman Funeral Chapel, which is part of the cultural soul of the Jewish community in metro Detroit, brings over 40 years of experience in the funeral industry to this unusual conversation with POWERING UP co-hosts Anne and Monica. Techner is also a nationally-recognized expert in talking with children about death.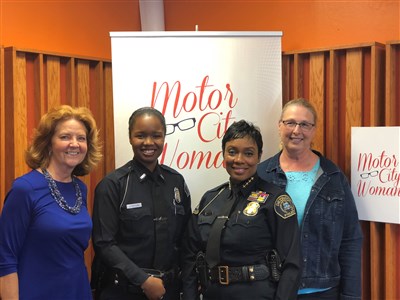 Women in Law Enforcement.
Sun 12/16, 2018
In the late 1970's, less than 2% of police officers in the USA were women. Today, nearly five decades later, those numbers have grown -- but not enough. Only 13% of police officers in this country are now women. Why so few? You might find clues in a new book, "Thriving in an All-Boys Club: Female Police and Their Fight for Equality." Anne talks with three generations of women police officers who acknowledge the challenges of the career, but also believe that women bring valuable skills to the field. And their advice to women considering a career in law enforcement is unanimous:"Go for it!" Guests: Recently retired Auburn Hills, MI Police Chief Doreen Olko, one of the longest serving female chiefs in the U.S., Lashinda Stair, 1st Assistant Chief of Police, City of Detroit; and Officer A'shya Watkins, who is just beginning her law enforcement career.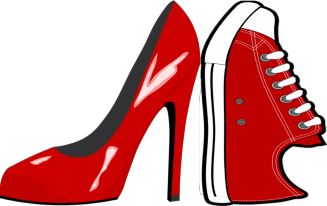 Stilettos and Sneakers: Bridging the Baby Boomer/Millennial Divide
Mon 12/10, 2018
Imagine eavesdropping on a fast-paced conversation as two, professionally-accomplished and thoughtful Baby Boomers face off with two impatient and ambitious Millennials! That's our podcast this week as Anne and Monica talk with the creators of Stilettos and Sneakers, a new, inter-generational initiative to create strategic conversations and tactics forthree very different generations of female High-Achievers in the workplace today (Baby Boomers, Gen Xs and Millennials) to stop sniping and start supporting one another to leverage their collective power. Florida lawyer Janice Zarro brings the "stiletto perspective; her grandniece, Nicole Spiotta, an athlete about to earn her Master's in Sports Administration adds the "sneakers POV."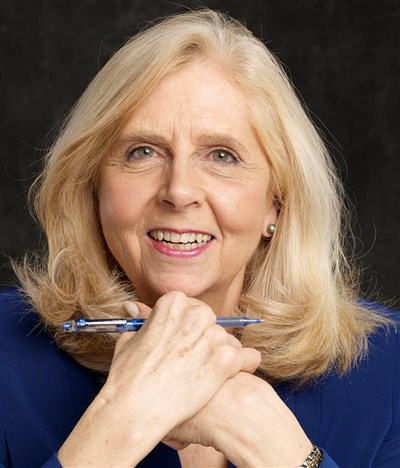 Handwriting: What It Reveals About Ourselves & Others
Mon 12/3, 2018
Nationally-recognized handwriting examiner Ruth Holmes, founder of PENTEC, joins Anne for a fascinating look at what our handwriting reveals about our talents, strengths and weaknesses, as well as how improving our writing can improve our lives. Sought-after by police for identifying forgers or authors of ransom notes, by attorneys for selecting jurors and corporations for hiring decisions, Holmes also reveals what handwriting reveals about the personalities of public figures as different as Aretha Franklin, Donald Trump, new Supreme Court Justice Brett Kavanaugh and his accuser, Dr. Christine Blasey Ford. www.pentec.net.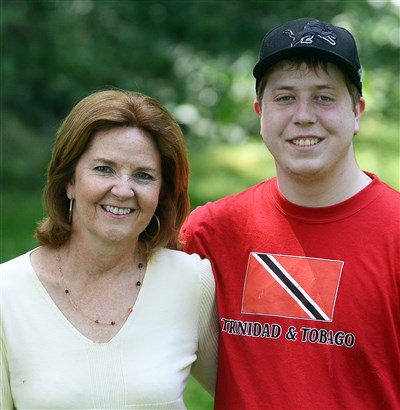 Thanksgiving Table Hot Topics
Mon 11/26, 2018
Anne's Millennial son, Kevin Farrell, joins the cross-generational conversation with Monica and his Mom as they kick around hot topics that ruffled feathers at many a Thanksgiving table this year, including the recent Midterm elections, whether Nancy Pelosi should lead or let go and the trouble brewing between the Girl Scouts & Boy Scouts.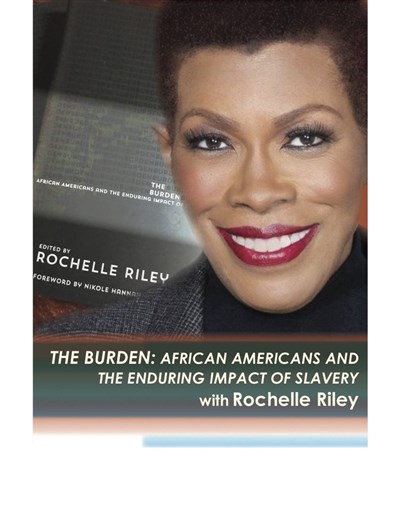 The Burden: African Americans and the Enduring Impact of Slavery, Part 2
Mon 11/19, 2018
Anne continues her conversation about race in America with Hall of Fame Journalist Rochelle Riley, author of The Burden: African Americans and the Enduring Impact of Slavery. Also joining the conversation: lawyer and activist Amanda Wolfman of Unsilence and Robin Kinnie, owner of Motor City Woman studios.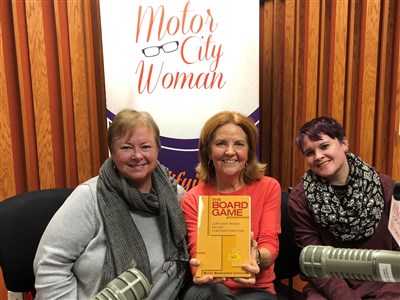 2020 WOMEN ON BOARDS
Mon 11/12, 2018
On Nov 15th, in 25 major U.S. cities thousands of women and male allies gathered to strategize progress and next steps for achieving 20% women directors on corporate boards by 2020. Betsy Berkhemer-Credaire, CEO of 2020 Women on Boards (WOB), and Terry Barclay, CEO of Inforum, are leading the national conversation on women's progress in the board room, its importance, and why women at every stage of their careers should care!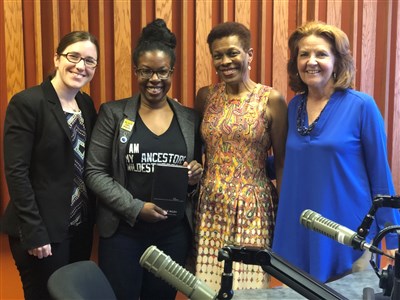 Conversation with Rochelle Riley, Author of The Burden.
Mon 11/5, 2018
THE BURDEN: African Americans and the Enduring Impact of Slavery, an important new book by Hall of Fame Journalist Rochelle Riley. Part I of Anne's two-episode conversation with Rochelle, Amanda Wolfman of UNSILENCE, and Robin Kinnie of Motor City Woman about the damaging residue of racial bias that still holds America in cultural bondage.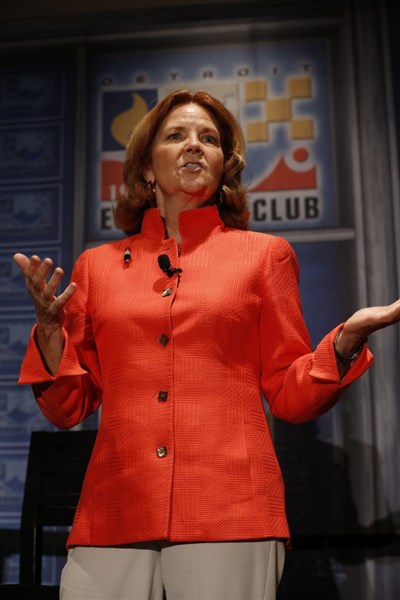 Opening Sports Locker Rooms to Female Journalists: Anne's Story
Tue 10/30, 2018
POWERING UP Host Anne Doyle was one of the first trailblazing female journalists who helped to open professional and college sports locker rooms to women journalists. She was on the front lines of those fights in the late 1970's and 1980's and was inducted into the Michigan Journalism Hall of Fame for literally "opening doors" for generations of female sports journalists who have followed in her path. She was recently asked to tell a story about her experiences on stage at the Charles H. Wright Museum of African American History in Detroit for the globally broadcast storytelling series, The Secret Society of Twisted Storytellers.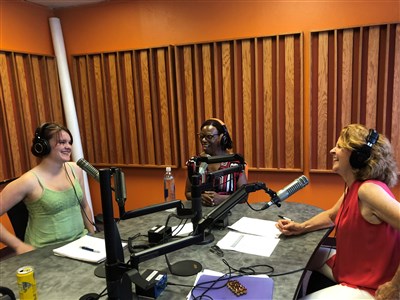 The Healing Power of Storytelling
Fri 10/19, 2018
Satori Shakoor, creator and host of the acclaimed "Secret Society of Twisted Storytellers", a live, curated storytelling event streamed internationally from Detroit, talks with Anne about how sharing our stories can heal individuals and communities. Satori is as hilarious, revealing and raw as the true stories she has taught thousands to tell. With co-host Monica Doyle. https://www.twistedtellers.org/. Episode will be posted Tuesday, Oct. 24th.
Record Numbers of Women Running for Office as Gender Gap Grows!
Mon 10/15, 2018
Never before in history have so many American women stepped up and thrown their hats in political rings at every level. From the U.S. Congress to state legislatures and local school boards, new generations of women are tired of men hoarding political power and are doing something about it! Anne talks with Detroit Free Press journalist Kathy Gray; Shannon Garrett, co-founder of Vote, Run, Lead; MI State House candidate Brenda Carter and MI State Senate candidate Kelly Rossman McKinney.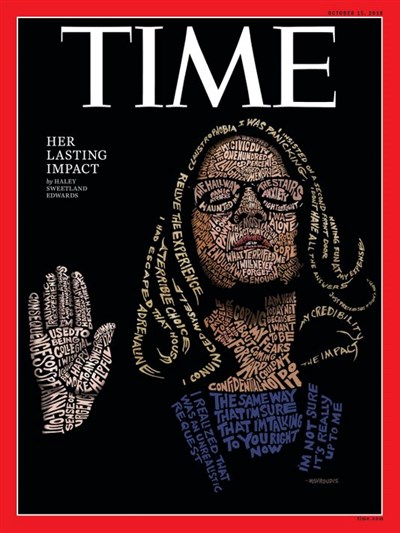 Kavanaugh Hearing Aftershocks: Millennial POV
Mon 10/8, 2018
Anne talks with three Millennials in her own extended family about their reaction to the bitter divide, even in families, over the nomination, accusations, protestations and confirmation of one of the most controversial Supreme Court justices in U.S. history. Co-host Monica Doyle and guests Kevin Doyle Farrell and Lucy Doyle.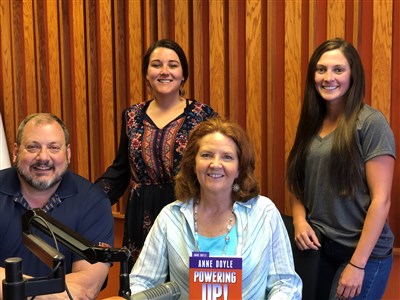 Women in Skilled Construction Trades: Where The Money Is!
Mon 10/1, 2018
Are you tired of working your tail off but not getting the money, benefits or joy to make it worthwhile? How does getting paid equally with your male peers sound? If you've never thought about a career in construction and skilled trades, you'll think again after hearing this conversation with Millennial Generation "Rosie the Riveters" -- Nicole Rice and Andria Pakkala -- and Scott McDonald of the Michigan Laborers' Training & Apprenticeship Institute. Their message: The money is great and working in skilled trades is a great way to Power Up! You Can Do It!! More info at: http://mltai.org/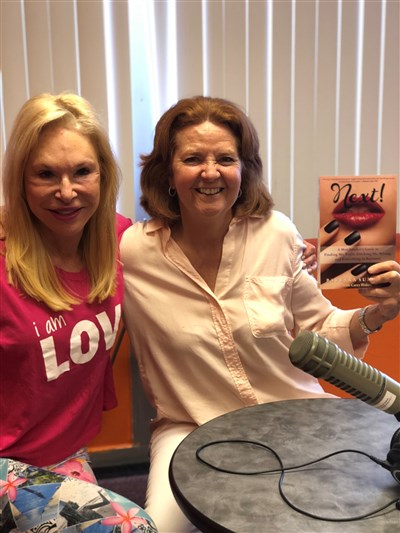 Next! A Matchmaker's Guide to Finding Mr. Right, Ditching Mr. Wrong and Everything In Between
Tue 9/25, 2018
Matchmaker and Relationship coach Barbara Summers will leave you in stitches, but her advice on finding your soul mate, releasing yourself from relationships gone wrong, and getting yourself ready to love again is no laughing matter. She's one of the most sought-after matchmakers in San Diego and an in-demand speaker on romance, love, sex and all the steps in between. Author of, Next! A Matchmaker's Guide to Finding Mr. Right, Ditching Mr. Wrong and Everything in Between, "Babs" earned her Detroit credentials during her years married to popular Detroit Tiger Champ Summers. She is convinced there is "someone for everyone" and is determined to find the right man for POWERING UP host Anne Doyle! http://barbaramatchmaker.com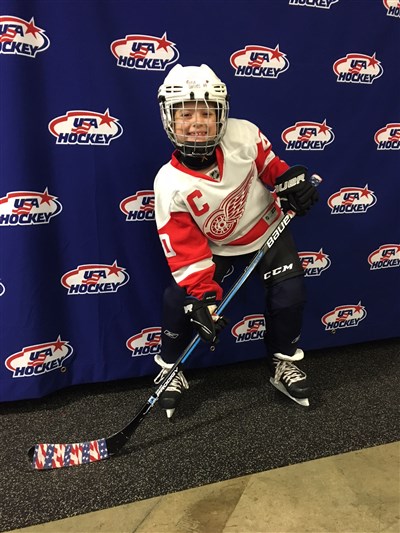 Explosive Growth of Girls & Women's Hockey
Tue 9/25, 2018
One of the fastest growing sports in the world is Girls and Women's Hockey! In 1990, when the International Ice Hockey Federation (IIHF) first recognized it, there were only 6,300 registered players. Today, there over 75,000 females of multiple generations lacing up, hitting the ice and earning respect. The U.S. women's team just won Olympic Gold and successfully fought USA hockey for financial investments to grow the sport. Listen to 7 ½ year-old Fiona Daniels explain what hockey means to her and how millennial hockey coach Monica Doyle found her sports passion and you'll begin to understand why Title IX has been a gift that keeps on giving to girls. Guests: Fiona Daniels and her father, Rodney. Co-host: Monica Doyle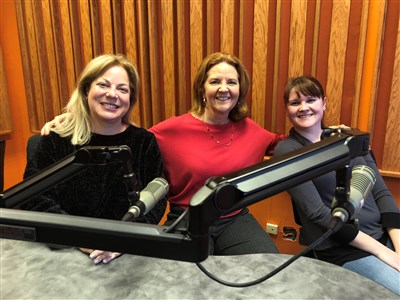 #MeToo, the Garden of Eden and the Rise of the Feminine Divine
Mon 9/24, 2018
Spiritual leader, Tamara Kolton, an ordained Jewish rabbi and author of the upcoming book, Oranges for Eve, talks with Anne about the shaming and blaming of women around sexuality that can be traced all the way back to the Garden of Eden. The #MeToo movement, decades of sexual abuse of young, female gymnasts by an Olympic doctor and a bitter, political fight over the confirmation of a Supreme Court nominee accused of sexual assault have brought the issues of sex, gender and power to the fore. Kolton, a recent winner of the Next-Gen 2019 Speaker Competition by Celebrate Your Life, one of the largest spiritual speaker platforms in the world, sees the rise of the Feminine Divine as salve to our souls. For more on Rabbi Tamara Kolton: https://rabbikolton.com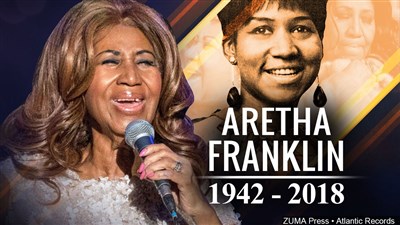 Aretha Franklin: The "Natural Woman" Behind the Legend
Sun 9/16, 2018
When the Queen of Soul died recently at age 76, millions of fans all over the world mourned the loss of not just one of the greatest singers and musicians of our times, but a legend. Her week-long funeral and "HomeGoing" celebration in Detroit lasted for a week and drew some of the biggest stars in entertainment and politics from Stevie Wonder and Jennifer Hudson to Jessie Jackson and former President Clinton. What was it about Aretha that earned her Eternal Respect? Listen to Detroiters who knew her best and shared their stories.
Usage of content on this site for commercial purposes is strictly prohibited without written consent.