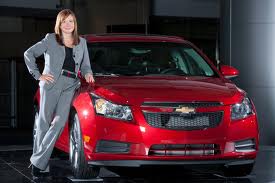 I'm thrilled with the announcement that Mary Barra will become the next CEO of General Motors.
Not only will she be the first woman to ever head a major auto company when she takes the helm in January, this is a gigantic step forward for the "Mary Barras" in every industry who are ready and itching to lead. Kudos to GM CEO Dan Akerson and the GM Board (4 of its 14 Directors are women) for the courage to break new ground.
Barra is as qualified as anyone who has ever been named to head GM. Here's my commentary for Forbeswoman on why this historic strategic bet by one of the world's largest and best-known companies will reverberated in board rooms and business environments all over the world.
Click here for more on Barra and this historic decision.