Alexandrea Ocasio-Cortez (AOC), the 29-year-old, newly-elected Congresswoman from NYC is a millennial in a hurry. She stunned the political world by beating a rising star incumbent to become the youngest woman ever elected to Congress. And she's not about to be intimidated by the good-old-boys who have been treating the U.S. Capitol like their personal country club for decades. Case in point: When Senator Lindsay Graham, who has been in Congress for over 23 years, tried to intimidate Ocasio-Cortez with an insulting tweet, she lectured him right back.
The rising star's leadership style is a classic example of the generational differences between ambitious, Millennial women and their Baby Boomer and Gen X "big sisters." Millennials, such as AOC and her generational peers, have no interest in "waiting their turn" until more seasoned women leaders are ready to start sharing power it took them decades to achieve. During the recent Midterm election campaigns, Ocasio-Cortez and multiple other first-time congressional candidates (including Elissa Slotkin and Haley Stevens, just elected from my home state of Michigan) vowed to voters that it was time for Congresswoman Nancy Pelosi and the old guard to pass the leadership gavel to the next generation.
But a funny thing happened once these young, impatient leaders arrived in Washington, D.C.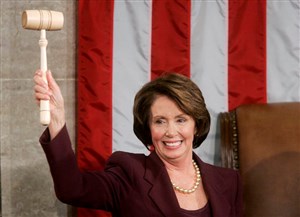 Behind the scenes, 78-year-old Pelosi has been working her magic. She is a master at bringing people together, which is how she succeeded in getting the Affordable Care Act passed (which had floundered in D.C. for decades), and raises millions in political contributions. I'm sure she needed every bit of political savvy to convince a new generation of confident, hungry and impatient young leaders that a battle-tested general, such as herself, skilled in managing the levers of power in Washington, DC, still has much to offer. Which she did!
It's a valuable, learning moment for all of us who are trying to figure out how to get three very distinct generations of ambitious, educated women to stop criticizaing and competing with one another and collectively turn our sites toward the real prize: Political, Economic and Cultural POWER.
In my book, POWERING UP!, I explain the mindset differences, strengths and blind spots of each of the three generations of high-achieving women in the workplace today. I call them Pioneering Interlopers (think: Pelosi), Influential Insiders (think: Michelle Obama) and I'll-Do-it-My-Way Innovators (think: Ocasio-Cortez).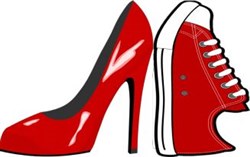 My POWERING UP! podcast this week explores these generational differences in a fascinating episode called, Stilettos and Sneakers. You'll find it wherever you get your podcasts, or through my website.
As a new generation of aspiring women, who were raised to believe they could "be anything and do anything," begins to hit its stride, we're witnessing a fresh surge of female activism and a re-kindling of feminist flames that were mere memories for decades. Ambitious female Baby Boomers and Millennial women have more in common than most realize. Both are products of extremely large and activist generations that share the hunger, courage and ability to advance social change. Millennials leading the #MeToo revolt picked up where the feminists left off.
Women born into the smaller, Gen X generation tend to be very different. Often following tough, trailblazers into work environments, they developed the skills of diplomats following marines into freshly-conquered territories. They found more success with fitting in as "one of the guys" than aligning with the gender role boat-rockers.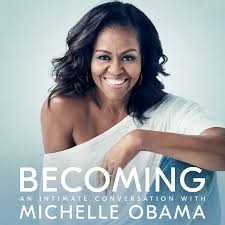 But I believe Gen X women leaders, such as Michelle Obama, are about to play an esssential role in helping men, in particular, undertand and effectively navigate the gender white water ahead. The likes of Lindsay Graham and Mike Pence (whose "Pence rule" is the male backlash to #metoo outrage) are terrified by women such as Octavio-Cortez who have no interest in playing by the old rules and are poised to dramatically change the game.
Michelle Obama stood aside and softened her public image while her husband ran for and served as president. But she is now becoming an important guide for a time that is about to become much more turbulent. Millions are buying her memoir and filling stadiums to hear her speak. She shed new light on an age-old conundrum when she told an audience, "That 'lean-in' shit doesn't always work!"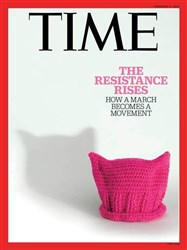 So grab your pink pussy hats, Chicas. Millennial women are just getting warmed up and Baby Boomer trailblazers can feel that fire in their bellies burning again! Smart men will welcome wise female guides -- of every generation!
As always, I'd love to hear from you! Enjoy your holidays. Anne