I'm fully recovered from the horseback riding fall that landed me in the Emergency Room in late August. Thank you for all of your words of encouragement to "get back in the saddle!" My body recovered more quickly than my psyche from a good scare. But there is nothing better than following your bliss to help you overcome fear after failure.
So, as I write tonight, it is my Soul and Spirit that are aching, not my Muscles.
Nearly eleven million desperate people -- half of the population of Syria -- fleeing killers, torturers and rapists; the cold-blooded attacks in Paris that stunned the world; 9 dead after a terrorist attack on a Mali hotel; a Russian plane brought down by a terrorist bomb. And let's not forget the 270 Nigerian school girls who were kidnapped by Boko Haram nearly 600 days ago.
I've had my fill of evidence that our human family is at a moment of global crisis.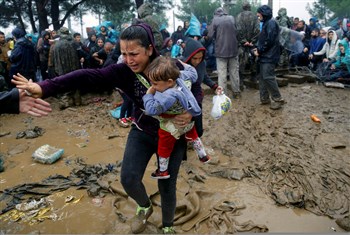 As sickened as I am by the evil and growing violence that extremist thugs and butchers are wreaking in the name of Islam, I am even more sickened by the cowering of so-called leaders and moral citizens who are willing to look away from human suffering in THEM in order to protect US.
EMPATHY is the ability to feel as if the suffering occuring to someone else is actually happening to you. That ability is essential if we are to find the courage to overcome our own fear and take action to help -- even in the face of danger. No one chooses to become a refugee. It is what you become when you run out of choices.
I ask myself, as I hope you are asking, "What would I be doing if my country and my neighborhood were suddently overtaken by evil butchers who were randomly bombing, torturing and raping? If the only way to save my son was to flee our home and my country with only the clothes on our backs, who would take us in? How desperate must parents be to take infants and small children in over-crowded, patched rafts across open sea?
There but for the Grace of God and the luck of the draw go we.
I get the fear. Terrorists and Islamaphobia are very real. But we must not turn away in fear. We must collectively face and fight evil and wrap our arms around its victims. The Syrian refugee crisis is just as real and just as inhuman as the slaughter of Parisians relaxing in a cafe or enjoying a concert. As we mourn the dead, we must not turn away from the living -- the millions of refugees, for whom help and hope these days are in short supply.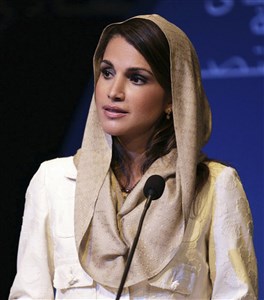 If you are asking yourself, "What can I do?", I hope you will listen to this powerful interview with Queen Rania of Jordan, one of the most articulate, informed and respected voices in the Mideast on the Syrian crisis. Jordan's Queen knows of what she speaks. Her country is now hosting over 600,000 Syrian refugees -- 20% of Jordan's population! There are 140,000 Syrian children presently in Jordanian schools, and the country is spending close to 25% of its national budget to care for these desperate human beings who are as scared of ISIS as we are in the West. The only difference between them and us is that they have come face-to-face with the enemy.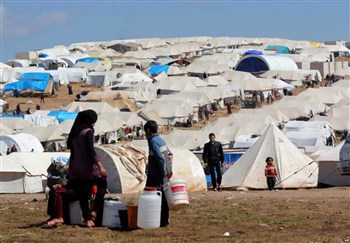 What can we do? Queen Rania is calling upon the world to do two three things:
Join Jordan, Lebanon, Turkey, Germany and other countries in hosting settlements or families that have been vetted. Since 2011, the USA has accepted only 1,500 Syrian refugees, while 6,000 are arriving DAILY on the shores of Greece. The 10,000 that President Obama has proposed for 2016 is a drop in the world's refugee bucket. And all will go through nearly a year of multiple screenings before they ever touch our shores.
Give money to agencies that are helping countries that are stepping up to this humanitarian crisis through the Syrian American Refugee Network (SARN) or UNHCR, explained in this Cate Blanchett appeal.
Find a political solution to the humanitarian crisis and the growing evil of ISIS, which the United States must help to lead.
As I think through what my own response should be to the moral panic that is seeping into every corner of the world, I am reminded of the powerful African tribal mantra that I learned about during a recent trip to South Africa. UBUNTU. It means: I AM because YOU ARE.
As a global family we are stronger together. I'm ashamed to read that 31 U.S. Governors want to close their state borders to Syrian refugees. I'm dumbstruck when the powerful County Executive in my own community demands that plans for a housing development and community center for Syrian refugees be banned from wealthy Oakland County, Michigan.
Only cowards turn away in the face of evil.
I am an American baby boomer, born just after World War II, so I have never experienced a war that felt this close. The world has gotten so much smaller in my lifetime. Communication connects us instantly. News, particularly horror, travels instantly and becomes part of the global conversation within minutes. The challenge we are facing is not a war of Muslims against Christians, of the West against the Mideast, or of refugees against those of us lucky enough not to have been faced with having to run for our lives. We are facing a new kind of war -- a World War of extremists against all moderate and moral human beings in every country in the world.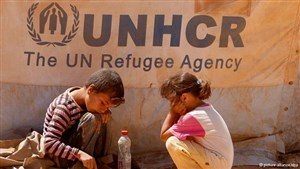 True leaders do not turn away in apathy, nor run away in fear. They bring out the best in our collective selves, which is what we desperately need at this moment.