These days, I think of myself as a SCOUT -- lucky enough to travel freely in multiple directions, meeting leaders, from across industries and global cultures, who are on the cuttting edge of women's progress. It's not enough for me to experience the pulse of change. I feel the responsibility to share what I've learned and observed with my network. I'm deeply aware that each of you has your shoulder to the wheel, pushing the edges of possibility in your circles of influence. We need you there.... because we are all laboring in the same vineyard. So here's my news from the front lines!
World Leadership Conference of International Women's Forum: I was one of over 700 women leaders from 30 countries who gathered recently in Atlanta, the home of the US Civil Rights movement. The theme: Human Rights/Human Responsibility: Towards a Better Future. Highlights for me of three days of powerful dialogue with brilliant, courageous and inspiring thought leaders included:
Andrew Young, former Atlanta Mayor, Georgia Congressman and U.S. Ambassador to the United Nations, needed only a couple of minutes to light a fire in the hearts of attendees at the opening reception, telling us: "Keep raising hell! You are doing the work of the angels. Remember -- well-behaved women never make history!" The opening reception was held at the spectacular Center for Civil and Human Rights, which just opened in June. The interactive museum includes a replica of "white only" lunch counters where courageous African Americans defied local laws and dared to sit down in the early 1960's. Visitors can sit at the counter, put on a headset and hear the sounds of the hatred that black citizens faced, including people being pulled off stools beside them and beaten.
Nobel Peace Prize Winner Leymah Gbowee and author Sheryl WuDunn teamed up for a powerful presentation and discussion about human rights abuses that girls and women throughout the world still face. I've read Gbowee's book, watched the documentary about the women's rebellion that she led to stop 10 years of war in Liberia - Pray the Devil Back to Hell, and have heard her speek multiple times. Each time, she inspires me to do more. Her message in Atlanta, "We need to unleash the greatness in girls. Reach out to one girl and take her on a leadership journey -- someone who is not related to you. Make it part of your legacy!"
Memorable Women: Of all the fantastic women I met during this conference, three stood out for me. First, the Honorable Maureen Harding Clark. As an Irish-American whose grandmother hopped a boat for America at age 16, I was see thrilled to see her inducted (photo) into the IWF Hall of Fame. A member of the International Criminal Tribunal, former member of the Ireland Supreme Court and one of the most respected jurists in the world, she is down-to-earth and oozing with self-deprecating, Irish wit. When we shared an elevator, she told me, "I've started reading your book, Anne Doyle. If there is anything I disagree with, you'll be sure to hear from me!"
Second, I was lucky enough to sit down at lunch next to Linda Davis, who introduced herself as a rancher from New Mexico and the mother of six children. We talked about our mutual love of horses. She never mentioned that she would be honored at the closing reception as an IWF legend -- nor that she is in the National Cowgirl Hall of Fame and the CEO of CS Cattle Company, one of the most honored cattle and quarter horse ranches in the West. She offered to show me around NE New Mexico -- on horseback. One of my 2015 goals is to take her up on that invitation!
Finally, former First Lady Rosyln Carter, one of the founder's of the Georgia chapter of the International Women's Forum, who was honored for her 44-years of human rights activism. She felt fragile when I shook her hand, but she spoke powerfully about her lifelong commitment to raise awareness about mental health.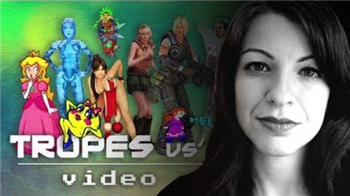 GAMERGATE: If you haven't heard about the recent uproar and terrifying backlash against outspoken women who have dared to raise their voices against the pervasive violence toward women in video games, you need to know. Female game developers who have dared to complain receive rape and death threats. And Anita Sarkeesian, a feminist media critic who has done excellent reporting on the excessive violence and victimization of women, was forced to cancel a presentation at Utah State University after USU received threats of a mass shooting if the "craven little whore" was allowed to speak. It was my 22-year-old son, Kevin, who brought this outrageous situation to my attention. Hope you are paying attention to the images and messages that gamers in your family are saturated with.
GOLDIEBLOX TAKES ON BARBIE: Finally, here's some fun. Take a look at the latest GoldieBlox ad about the first action figure for girls. With the gift season coming up, hope you'll keep the message in mind as you choose gifts. Remember the words of the indominatable Leymah Gbowee and help "unleash the power of girls"!
Happy Thanksgiving, Anne